Service Changes
So far, so good. Confusing as the system already is, it's going to get even more confusing as you need to watch out for some caveats.
Evening service
In the evening (usually after 10pm) you'll see some subtle changes to the train routes. They arrive less frequently and run more slowly than usual. Express trains tend to become local, meaning that they stop at every station. This can be confusing because the train designation does not change. For instance, the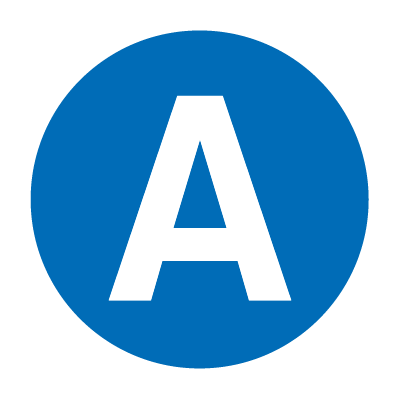 train which during the day runs express between 59th St. and 125th St. suddenly starts stopping at each station in between, even though the official subway map does not show the "A" designation below any of these local stations. You can find exactly what happens to your service by looking at the Planned Service Changes on the MTA website. In the top-right corner of the official MTA map you can also find a box with descriptions of how each service changes at nights and on weekends. There also exists a dedicated late-night subway map.
Weekend service
A few train services have a different weekend schedule. For instance, the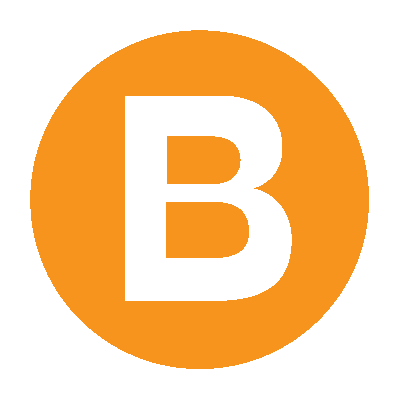 and
trains never run on weekends. This is also described on the MTA map in the top right corner as well as on the planned service changes on the MTA website. However, in addition to these regular weekend schedules, there will also be a plethora of other planned service changes that are specific to the upcoming weekend. Because the subway system operates 24/7 for all 365 days of the year, maintenance of the tracks or construction has to be done while the system is in operation. To avoid disrupting rush-hour traffic, maintenance happens on weekends and they are guaranteed to cause various service disruptions every weekend. Note that Google Maps also incorporate weekend changes when searching for directions.
As you enter stations and on subway platforms, you will find electronic displays or physical "Planned Service Changes" posters indicating the type of change:
The type of change is very specific to each service. Read those service alerts carefully to determine what your next options are and also pay attention to the dates as these posters are sometimes posted for an upcoming weekend instead of the current one. The most common type of changes are as follows:
Express turns local
Express trains turn local for a certain section. This isn't too bad because you can still use the same train to get to the same destination. You just have to endure stopping at every station that usually would have been skipped.
Local turns express
A local train that usually stops at every station is now an express train for a certain section. This usually means that in order to exit at your desired local station, you have to take this express train to the next express stop and then catch a local train in the opposite direction to end up at your desired destination.
A train replaces another service
Very often, a train is rerouted to a completely different train service altogether. For instance, the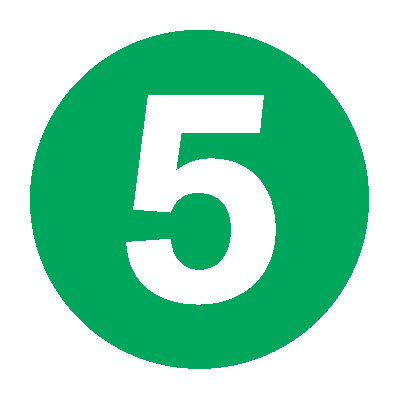 trains, which typically run on the Lexington Line on the east side of Manhattan, sometimes run on the 7th Ave. line on the west side of Manhattan. Somewhere downtown it forks from the usual 5 track but will eventually merge back to its original track somewhere midtown. What is confusing is that the train's designation will not change. It will continue to be identified as the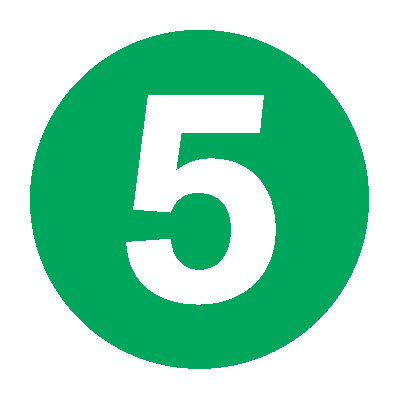 train despite running on a different route.
To illustrate, you find yourself standing at Times Square and suddenly see the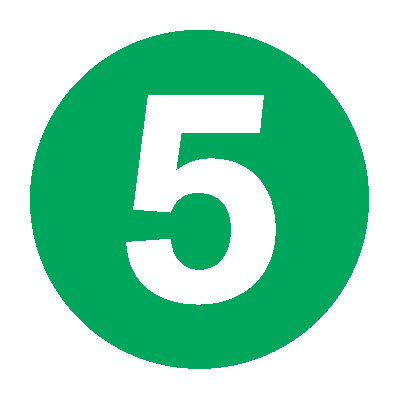 train approaching on the side of the platform where you otherwise would expect the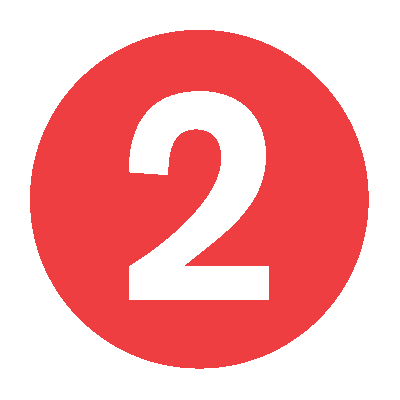 train. The conductor's announcement should be something like, "This is a 5 train running on the 2 track." In those cases, just think of that train as a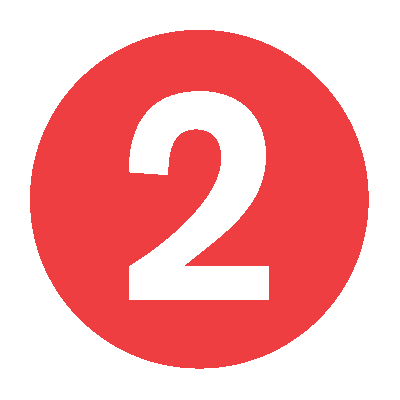 train. However, eventually the train will merge back to its original track and you might find some temporary sign posted in the station indicating when this will happen. Pay close attention to the conductor's announcement; they will let you know when the train returns to its original track.
On some trains, the route map shows a warning light, indicating that it's incorrect:
Trains arrives on different side of platform
Occasionally you will also find a planned service flyer that indicates that a train arrives on an unexpected side of a platform like so:
In the above case, the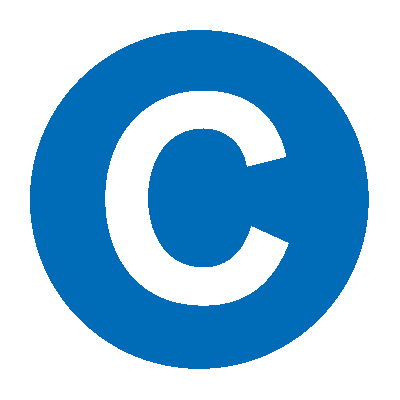 train which usually stops on the local track since it's a local train, is now arriving/stopping on the express track. However, since the flyer does not indicate otherwise, the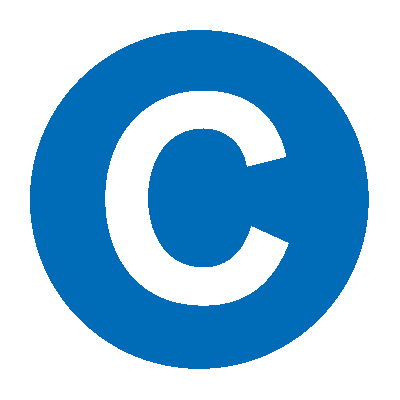 will continue running local as expected.
Train is complemented with a bus
The train is no longer running. You have to exit the subway station and take a shuttle bus that drives along the same route to each subway station. This takes longer since above-ground traffic tends be slower. These shuttle buses are always free and you do not have to swipe your MetroCard/OMNY payment method at all.
Train doesn't run altogether
This train is out of service. Find some other route using a combination of other trains to get to your final destination.
Miscellaneous information
Stay in the know:
Follow the @NYCTSubway Twitter handle for more up-to-date service changes.
All stations have cell phone service and free Wi-Fi (SSID: TransitWirelessWifi). However, you won't have either service while riding the trains underground.
You can chat with the MTA via WhatsApp or iMessage. Using your mobile phone, simply navigate to https://mta.info/whatsapp or https://new.mta.info/imessage respectively. An actual human operator will answer your questions in real-time.
It's encouraged to wear masks on subways and buses, but it is no longer required. Free cloth masks are available station booths.
Drinking alcohol or smoking is prohibited on the trains as well as anywhere in the stations.
Don't board a train car that is unusually empty compared to others. There's probably a very good reason for this (i.e., there are some disgusting inside).
The subway is more than 100 years old. It can be dirty and smelly down there. Don't be surprised to see rats crawling around the tracks and occasionally even on the platforms themselves.
The vast majority of platforms and tunnels are not air-conditioned. The heat becomes unbearable in summer.
The majority of subway stations do not have elevators. This means a lot of walking and climbing up stairs or using escalators. See the accessibility section below on how to navigate the trains with elevators.
When you travel in a group, make sure everyone hops onto the train at the same time. Don't run ahead and catch a connecting train and risk leaving some members of your party behind when the door closes on them. This is especially important when you travel with children. Teach your children to enter or exit a train at the same as you do, and that if they are separated from you on a train, that they should exit at the next station and wait there for you to catch up.
Some stations (such as the 145th St on the train) are so small that only a portion of the train can fit in it, so you must be in the first 5 cars of a train to be able to exit. The conductor will make such an announcement in the train several stops ahead giving you an opportunity to move your way to the front of the train at the previous stops.
Don't walk between the cars of a train. It is illegal and dangerous.
If you find yourself accidentally dropping something valuable onto the tracks while waiting for the train, never retrieve the item yourself. The third rail on the track is electrified (it's fatal if you were to touch it) and you can be run over by an oncoming train. Instead, notify a station agent in the station booths; they can notify someone else to retrieve the item for you properly.
Subway etiquette
There are some unspoken rules of etiquette to follow when you ride the subway. They may not be all that different from other transportation systems' ridership rules, but allow me to state them here:
Don't stop suddenly in the middle of a stairway or hallway to talk or text on your mobile phone. You'll annoy those behind you.
When you ride an escalator, stand to the right so others can walk past you on the left.
When you approach a turnstile, have your payment device ready to swipe/tap.
If you can't successfully swipe your MetroCard/OMNY device three times, be courteous and let some people behind you enter first before you try again.
Before entering the train, let passengers exit the train first by standing to the left or right of the opening door.
When you enter a train, be sure to walk all the way into the train. Do not stop at the entrance and block other people behind you from entering the car.
Do not hold the doors open for others. You will delay the train (and the trains behind you) and annoy your fellow riders.
Do not lean on the poles inside the train. People will want to hold on to them.
Don't eat food that others can smell on the train (no matter how good it smells).
Give up your seat for the elderly, small children, people with disabilities or pregnant women.
On crowded trains, don't put your backpack or handbag on a seat that otherwise could be used by someone else.
On crowded trains, don't wear backpacks on the back. Wear them in front or take them off altogether.
Don't take up more of the seat than you need to.
As you exit the subway station, don't stop at the top of the stairway and admire the scenery. There are people behind you who need to exit as well.
COVID-19 pandemic
While the coronavirus pandemic has had a large impact on the subway system, subway service has resumed to its normal schedule since. Trains are running 24/7, though they are still less crowded than they used to be before the pandemic.
You no longer need to wear masks on public transit systems, but are encouraged to do so. If you forgot your mask, you can request a free cloth one at any subway station booth.
There are free hand sanitizer pumps at some station, though they are often empty.
For more information on this topic, please visit the coronavirus information page on the MTA website.
On homelessness, panhandling and scams
NYC has a large homeless population. While NYC does have homeless shelters, they do not have a good track record to provide safe harbor for the homeless there, which is why you often see homeless people prefer to seek shelter in subway stations on benches or on trains themselves. Note that there is nothing illegal for homeless people to use the subway provided that they paid for the ride, but the sight or smell can sometimes be uncomfortable. If you see a homeless person using up multiple seats on a train, it is probably best to leave them alone. You can call 311 to request assistance for someone you think needs help.
Panhandling is when someone asks people for money in a public space, and the subway system is not immune to that. In the subway stations, in addition to people begging for money, you often find people performing music to ask for donations and get some publicity. Some of them are actually officially sanctioned by the MTA -- they have to go through an application process, get vetted/selected and then perform with an official purple MTA banner behind them at popular stations like Times Square or Union Square. Unofficially, you also find many other people that have not gone through this process perform various acts on platforms to ask for money.
Panhandlers will also come on trains very often. These can be musicians, beggars asking for money, people selling candy/snacks or other people performing circus-like acts around the poles. The latter is referred to as "show time" among locals, because the group of young men usually blast loud music and yell "show time", and it is frowned upon because their acts take up space on the train, sometimes endanger passengers and the loud music can be a nuisance for commuters who have to deal with this every day. Some panhandlers are more aggressive than others. Some people are in real need for money to survive, but you will also hear the exact same sob story from some people over and over. In general, you don't have to give anyone any money.
There aren't many scams in the subway. Sometimes at turnstiles or at MetroCard Vending Machines, you will find people trying to sell you a subway swipe or trying to "help" tourists navigate the MetroCard vending machine and then ask for money afterwards. This is especially true at subway stations that connect to and from airports like the Sutphin Blvd-Archer Av-JFK Airport station on the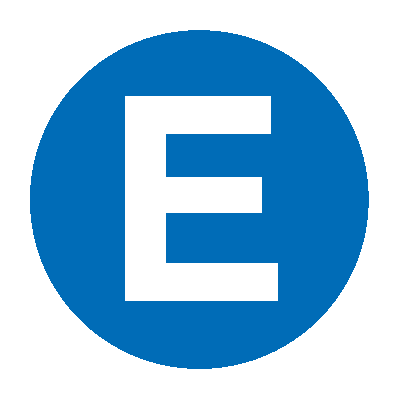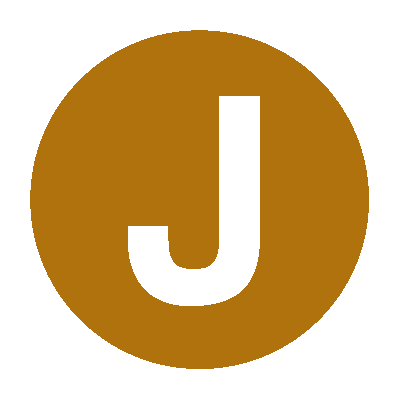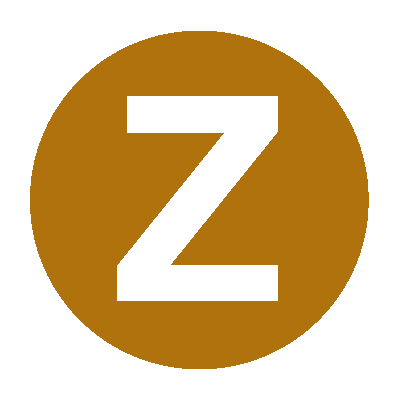 near Jamaica Center. Don't give into these people. Selling subway swipes is illegal.
While not technically on the subway, I do want to point out another scam that tourists fall for often. If you take the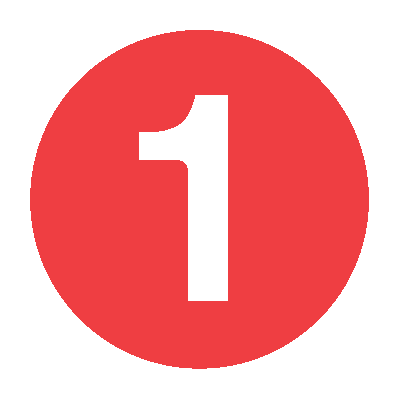 train to South Ferry to see the Statue of Liberty, you will be approached by officially looking people with vest as you exit the subway station trying to sell you tickets for the Statue of Liberty. Don't fall for them. These are scammers selling you overpriced tickets. Note that the Staten Island ferry to Staten Island (with great views of the Statue of Liberty) is completely free. If you want to buy tickets for boats to the actual Liberty Island, buy them online from Statue City Cruises (the only authorized vendor to sell tickets to the island) or at the actual booth at the Castle Clinton National Monument.
Frequently asked questions
Is it safe to ride the subway?
While everyone will perceive safety and crime differently, the subway is generally safe to ride. Violence and crime on the subway peaked in the 1980s, but today New York City continues to be one of the largest safe cities in the world and less than 2% of the city's serious crimes happen on the subway. New Yorkers don't even worry about pickpocketing. Do not fall into the fear mongering often driven by the media or the increased presence of NYPD officers on stations. While it is easy to imagine something bad happening to you because you heard about one incident, the fact of the matter is that the NYC subway is a vast and large public space across many different parts of the city, and the chances of a particular crime happening to you is extremely low. That said, the city does suffer from a mental health crisis so you will encounter homeless people with mental health problems in the subway system, but they seldom pose an actual danger to riders. At night, if you find yourself feeling uncomfortable waiting for the train for too long, you can always wait near the subway station booth where the station agent can see you.
What mobile apps do you recommend?
There are tons of them out there -- I can't possibly list them all. However, do note that there is an official Trip Planner website and the MTA also has a MYmta mobile application available on the Google Play Store or the Apple App Store. I personally use this plain and simple subway map app.
Can I take luggage, bikes or strollers onto trains?
Yes you can, but you should consider several things. First, it might be strenuous to carry things up and down stairs since many subway stations do not have elevators. Second, avoid rush hour as the trains will be packed making it difficult to find space. See the accessibility section below on how to navigate the system with large items.
Can I take pets on the trains?
Yes, as long as they are fully-enclosed in a carrier and don't pose an annoyance to other commuters. Many commuters have a soft pet carrier where they place their cat or dog in. Service animals like guide dogs do not have to be in a carrier, but must be on a leash/harness at all times.
What should I do if I lost something on the subway/bus?
If you know that you lost an item at a specific subway station, your best bet is to find the station booth and ask the station agent there first. If you lost something on the subway or bus and a good samatarian has returned it to the MTA, your lost item might make its way back to the Lost & Found office. This might take a few days though, and it's best to start the process by filing a claim online first. That said, you can find the Lost & Found office at 34th St-Penn Station on the northern end near the stairs that go up the train:

Can I find restrooms in subway stations?
The vast majority of subway stations will not have public restrooms. Sometimes you will find restrooms in the newer or larger subway stations with a lot of transfers. However, these restrooms aren't always very clean, so you might be better off trying to find public restrooms outside of the subway system.

Is there a discount for the subway?
If you are a senior citizen or a person with qualifying disability you can apply for what's called a Reduced-Fare MetroCard. You can apply by mail or in person at the MTA Reduced-Fare MetroCard Walk-In Service Center in Lower Manhattan. Upon approval, you are issued a personalized Reduced-Fare MetroCard (with your name and picture on it), which allows you to ride the subway and bus at a 50% discount. You can refill this card at a MetroCard Vending Machine, though you should also consider signing up for the EasyPay program which links a credit card to the Reduced-Fare MetroCard so that the MetroCard automatically refills. For more information and the application, see the MTA website on reduced fares.

Alternatively, you can also show your original US-based driver's license, passport (of any country), New York City Department of Aging ID card, Access-A-Ride card or Medicare card directly at any station booth, and the agent there can issue you a single disposable MetroCard at the price of $2.90 but that can be used for two rides (giving you essentially a 50% discount). Note that the $1-fee-per-card is waived here.

Full-time students in NYC's school system can also get discounted MetroCards through their schools.

If you want to use the OMNY system, you still have to first apply and receive a Reduced-Fare MetroCard, and then go online at omny.info and chat with the Digital Assistant at the bottom-right corner and choose "Switch from Reduced-Fare MetroCard to OMNY" to link your Reduced-Fare ID with a specific OMNY payment method. Note that you have to you use the exact same payment method at turnstiles to get the discount. Your previous Reduced-Fare MetroCard will still be active and can still be used too. In the near future, the MTA will also introduce special Reduced-Fare OMNY cards as well.
Can I get a refund if I lost my MetroCard?
You cannot get any refunds for the monetary value portion of a MetroCard. However, if you have paid for an Unlimited Ride window using a credit card or debit/ATM card, you can get a prorated/partial refund for the unused/lost time by calling 511. See the MetroCard Balance Protection Program for more info.
What else can I use with the MetroCard or OMNY?
You can use your MetroCard or OMNY to pay for local bus rides. It's the same fare as the subway, so if you have an Unlimited Ride card, it's essentially free. If you have a Pay-Per-Ride card or paying using OMNY, it will cost you $2.90 per ride. However, there is a free transfer from the subway (and vice versa), so if you just used your Pay-Per-Ride card for a subway ride, you can transfer to a bus for free within two hours. If you have used the Pay-Per-Ride card for multiple people on the subway, you have to swipe the card only once on a bus. The display will tell you that there are multiple free transfers and the bus driver will let multiple people go through. Similarly, if you have used your Pay-Per-Ride card multiple times on the bus, you just need to swipe it a subway turnstile once and the turnstile will let multiple people go through.

You can also use your MetroCard to take the short (three-minute) tramway from Manhattan to Roosevelt Island, which gives you some nice views over Manhattan. Because it participates in the one-fare system, it's essentially free if you have an Unlimited Ride card. The same concept about transfers, described above, applies here as well if you use a Per-Per-Ride card.
Where else can I get help?
The easiest and fastest way to get help is to simply ask a local New Yorker. Don't be afraid of us. Contrary to popular belief, we are actually pretty friendly and helpful - we just like to get to the point quickly. So instead of long-windedly asking "Excuse me? Hi, I am a little lost here as I am not used to using the subway. I am trying to go to the Yankee stadium, and am not sure if this is the right train to take. Can you tell me if this if this is the place to stand for it?", just simply say "Excuse me? Is this an uptown train to Yankee stadium?".

Another very easy and fast way to get answers to your questions is using WhatsApp or iMessage to chat with the MTA. Using your mobile phone, simply navigate to https://mta.info/whatsapp or https://new.mta.info/imessage respectively to chat with a real MTA person. You can ask them anything from directions and elevator statuses to planned services changes or report any problems. You can also chat with them in many other languages.

Next, every subway station is guarantueed to have at least one station booth where you can often find the station agent (the MTA person assigned to this station):

These booths are always "on the outside" of the system before you enter the turnstiles. If you encounter an empty booth, it's possible that you are at a large station where there are several of these station booths and you have to find the other station booths at other entrances or the station agent is currently roaming around in the station.

In addition, throughout the station you will also find these automated Help Point Centers where can speak to a service operator remotely:

Lastly, you can also call 511 from any US-based phone. This will route you to New York State Travel Information Line for any question about subways, buses, railroads, or bridges and tunnels.
Accessibility
In this section, I will now explain how to use the subway for people with disabilities. Even if this does not apply to you, it might be useful to you if you are traveling with strollers, bikes, pieces of luggage and similar large items. There are many different kinds of disabilities but I will focus mostly on people with mobility impairment. For consistency, I will use the term people with disabilities, but acknowledge that different people have different preferences in regards to identity-first vs. person-first language.
Let me first tell you the bad news: the subway is notoriously difficult to use for people with disabilities. It is unfortunate that one of the largest and busiest transportation systems in the world has such a poor record in supporting people of all abilities. The subway system was originally built in the early 20th century long before the ADA, the American Disabilities Act which mandates making public areas accessible to everyone, was established in 1990. As of 2022, only ~30% of the 472 subway stations are considered accessible. The Metropolitan Transportation Authority (MTA) is continuing to retrofit additional stations for accessibility, albeit at a slow pace. For the foreseeable future, the majority of subway stations is still inaccessible and we have to learn how to navigate it.
Reduced-Fare AutoGate MetroCard
People with disabilities or who are accompanied by service animals or even senior citizens above 65 years of age can apply for the Reduced-Fare AutoGate MetroCard. As the name implies this personalized MetroCard allows you to use the subway (and buses) at the 50% of the base fare (i.e., $1.45 instead of $2.90 for each ride). The application process can be done via mail or in-person at the MetroCard Customer Service Center in downtown or at MetroCard bus/van which periodically tours various neighborhoods around the city at a given schedule. You need to provide proof of disability or age and bring a passport photo, two valid forms of IDs including one with a picture. Once approved, you will receive a personalized white-looking MetroCard. For more information on how to apply, see this.
For residents, you can also combine this card with the EasyPay option which automatically refills the Reduced-Fare MetroCard using a credit card when it reaches a low balance. This has the additional benefit that it caps the automatic refill at exactly half the cost of the regular monthly Unlimited Ride MetroCard. In other words, once you have paid 50% of the cost of the regular Unlimited Ride MetroCard, all remaining rides for the remaining month are free.
The option to apply for this Reduced-Fare AutoGate MetroCard is also available to tourists visiting New York City as long as you can provide proof of disability or age at the MetroCard Customer Service Center on 3 Stone St, New York, NY 10019. Remember to bring two forms of IDs and a passport photo. Once approved, you will receive a temporary Reduced-Fare MetroCard on the spot.
Accessible subway stations
As mentioned before, only a portion of subway stations are accessible in accordance with the American Disabilities Act (ADA). On the official subway map, you can recognize ADA-accessible subway stations with the blue wheelchair sign next to the subway service names underneath the subway station:
You can also find the list of accessible stations on the official MTA website here. An ADA accessible station generally implies that you can reach any train in any direction without taking the stairs. This usually means that the entire station is accessible via elevators and ramps, but there are many exceptions and they are usually called out on the map like in this example:
At this station, only the southbound (downtown) C and E platform has an elevator.
It is very possible that the closest subway station near your journey's start or destination is not accessible, so you have to find other nearby accessible stations for your journey. Sometimes it is worth the extra effort to go to another subway station with an elevator than schlepping your stroller/luggage up and down the stairs at a desired station. You also need to take into account that when you transfer between subway services that the station where the transfer occurs is also accessible. Most mapping applications such as Google Maps and Apple Maps also have an option to get public transit directions using accessible stations only.
Furthermore, because elevators do routinely go out of service for maintenance and cleaning, you should verify on the MTA website that all the elevators required for your complete journey are in fact in service.
Each subway station has a different layout. In some stations, the trains are literally right below the street requiring only a single elevator to reach them, while other stations are very complex with multiple levels requiring you to take 3-4 different elevators just to get to the trains. That said, a fairly common setup that you see a lot consists of two levels underground:
In this setup the first floor underneath the street level is called the mezzanine level. It is on this level, where you can find the MetroCard Vending Machines to buy MetroCards and the turnstiles to enter the subway system. The floor below that is the platform level (or sometimes called concourse) where you can enter the subway trains. This means that you have to take at least two different elevators to get from street level to the trains.
On the street level, despite the subway station having multiple entrances, you are likely only going to find one or two elevators. The signage at the subway station entrances will point you to where can find the nearest elevator:
Before entering the elevator, make sure to read the signage above it to verify that this will get you to the desired train and direction. For instance, some elevators only take you to the downtown service, so you have to find another elevator if you want to head uptown:
On the Mezzanine level, in order to enter the turnstiles, first locate the entry doors that are near the turnstiles and have a little small machine/reader labeled "AutoGate" next to them:
The doors are also sometimes labeled "AutoGate" as well. Note that not every door will have this AutoGate machine reader, but there exists at least one in any given accessible station -- you might have to just go around and find an entrance that does. The AutoGate machine/reader has both an OMNY reader as well as a slot at the top for the old MetroCards:
Now, either swipe your OMNY device against the OMNY reader or dip your MetroCard into the slot at the top of the AutoGate (you will get it back). The door will then automatically open and will remain open for a few seconds for you to go through effortlessly.
Now that you passed the turnstiles, find the next appropriate elevator to get down to the platform level. As before, make sure to read the signage above the elevator, as there will be different elevators for different services and directions:
A few notes about elevators:
They aren't particularly clean, and you will encounter elevators that have unpleasant smells.
As mentioned, elevators routinely go out of service, and there is usually signage directing you to alternatives, which might include going to a different nearby station. You can view a current list of out-of-service elevators and escalators here.
During rush hours, elevators at large transfer stations are very busy, so you might have to wait a long time to be able to get onto the elevator.
Some elevators service multiple different subway services, so read the elevator buttons carefully: S stands for Sidewalk/Street level, M stands for Mezzanine and C stands for Concourse. Sometimes the buttons are also labeled with the appropriate train services, but this is not very consistent:

In the above example, the upper button will lead you to the mezzanine level (where you usually find the turnstiles and station booth) and the lower button is for the Northbound (uptown) , or service only. If you meant to go downtown, you would have to find another elevator.

In this example above, you have four levels: The Uptown trains are on the top level, the , and trains are on the second level, the concourse is on the third level and then dowtown trains are on the most bottom level.
Be expected to take multiple elevators at a station to get to your desired platform. For instance, from the main entrance at Columbus Circle (a very popular station near Central Park), it takes you 4 elevators to get to the downtown train. It's also not very apparent how to get there, so I recommend looking for some local families with strollers who might know where to find the right elevator.
Once you are on the platform level of accessible stations, you should find the designated boarding area. This will be clearly labeled with a blue "Boarding Area" sign:
These are usually located towards the center of the platform where the train's conductor will see you and can make sure to hold the door open longer. This boarding area also has a very slight elevation making it easier to transfer from the platform into the train easier. Note that during rush hour, the trains might be very busy making it difficult to find space to get on the train.
If you have entered one of the newer trains, you will find that the electronic display that displays upcoming train stations will also have red wheelchair sign marking stations that are accessible:
Make sure to exit/transfer at an accessible station only. When you approach a station that is accessible, the train announcement will end with "This is an accessible station. You will find the elevators at ...." (audio). As you exit a train, look for the blue or white handicap signs that direct you to the nearest elevators to either exit or transfer to another train.
If you want to exit, locate the doors next to the turnstiles. Some of them have the AutoGate machine reader next to it:
In that case, just use your MetroCard or your OMNY device at the AutoGate reader to have the door automatically open for you. However, some doors don't have the AutoGate machine reader and are just labeled emergency exits:
In that case, simply push the service door open from the inside to open. Despite the warning that an alarm will sound, it almost never does, and many New Yorkers use those emergency doors for their daily commute when it's crowded.
As one would expect, taking the trip using elevators or only accessible stations will take a significant amount of time. It's very typical that your entire journey might require 4-6 different elevators. For more details and resources about accessibility see the MTA's website on this topic.
Alternatives / Access-a-ride
Given the poor accessibility conditions of the subway, another way to travel in NYC is to avoid the trains altogether. All NYC buses have retractable, ADA-accessible ramps. The bus driver will also help secure your wheelchair to the appropriate place. Note that uncollapsed strollers and bikes are not allowed on the bus. You must collapse down a stroller or bike to bring it on the bus. Many ride hailing apps and taxi cabs also have support for wheelchairs.
The MTA also has the Access-a-ride (AAR) program that consists of accessible vans and car shares available 24 hours a day, 7 days a week that provide door to door service for eligible customers at the base price of a subway fare (i.e., $2.90). These are shared-ride vans with accessible ramps that require prior reservation but can pick you up at any desired location.
Depending on the eligibility of the person, these rides can truly be door-to-door or just door-to-an-accessible subway station. Personal Care Attendants that accompany the AAR customer will also be able to ride for free. Sometimes, the MTA also employs taxis and private car shares to complement the service, but the process of reserving one is the same. In addition, AAR customers can use the regular public transportation (subway and buses) for free four times a day. This is useful given that all NYC buses are ADA-accessible with ramps and can take you to the nearest accessible subway station.
To receive AAR benefits, one must first apply. The entire application includes an in-person assessment and might take up to a month to complete and is therefore not really practical for tourists. The application must be accompanied with documentation from a medical professional or service provider demonstrating your difficulty in using public transportation. After the in-person assessment, you will then be assigned one of these AAR categories:
Full: This means that you can use AAR as a full door-to-door service anytime of the day and the year.
Conditional: This means that you can use AAR under certain conditions only. For example, you can only use it when it rains/snows or you can reserve AAR only to get you to the closest accessible subway station.
Your AAR eligibility can be permanent (requiring a renewal only every 5 years) or only temporary until your medical condition is expected to improve
To apply for AAR, call 877-337-2017 from NYC area codes or 718-393- 4999 from elsewhere or fill out the application online.